American Solar's Leadership
American Solar's leadership has an extraordinary depth of solar technology knowledge and experience, dating back to the 1970s and 80s. Our deep experience and knowledge provide our customers with the peace of mind that their solar power systems, energy-efficient water heating systems and energy-efficient pool heating systems will be proven, reliable, and designed and installed correctly.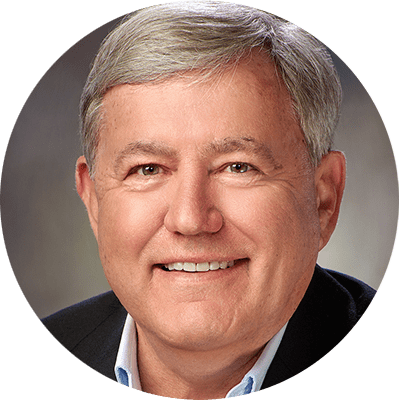 Mark Krenn
Founder and President
Mark Krenn founded American Solar in 1986 and remains the company's president today. He has more than 30 years of experience selling, installing and servicing solar energy systems. As one of Florida's earliest solar contractors (the licensing category was created in the early 1980s), Mark has witnessed the industry's ups and downs and its steady evolution in technology and installation techniques. He has served as a volunteer subject matter expert for the Florida Department of Business and Professional Regulation's solar contractor licensing exam.
A strong believer in sustainability and renewable energy, Mark plunged into the solar industry headfirst in 1984, leaving his job as a successful regional sales manager for a Fortune 500 company to learn the solar business from the ground up. He took an entry level position as a solar installation technician with Energy Clinic, a 1980s era solar company. Within six months he was managing the company's Jacksonville operations.
Many solar companies failed after the first solar tax credit expired in 1986, including Energy Clinic. But Mark saw opportunity in his employer's failure and the industry downturn. He set up a service company to maintain and repair solar energy systems owned by the 1,700 Northeast Florida customers of his former employer. That solar service company, which he called "Energy Clinic Service Center," later became American Solar. Mostly a one-man show for the first 15 years, Mark personally installed over 4,000 solar panels and serviced more than 2,000 solar water heating and solar pool heating systems.
Mark started his career as an investigator for Equifax (then known as Retail Credit Corporation). He next spent three years in life insurance sales, for National Life & Accident and Prudential Insurance. In 1977, he became an account executive for St. Regis Paper Company (since merged into International Paper). He sold several million dollars worth of construction products to county governments across 30 counties in southern Indiana, rising to regional sales manager in the company's Bloomington regional headquarters. Mark earned a bachelor of science degree in sociology from Western Michigan University.